Από το χωράφι στο στομάχι
Organic Products GRadona​
Dried hemp flowers
Gradona dried hemp flowers are rich in antioxidants. Oxidation is a chemical reaction that can produce free radicals thereby leading to chain reactions that may damage the cells of organisms. Also causes faster cell destruction and aging of the body. Antioxidants terminate these chain reactions.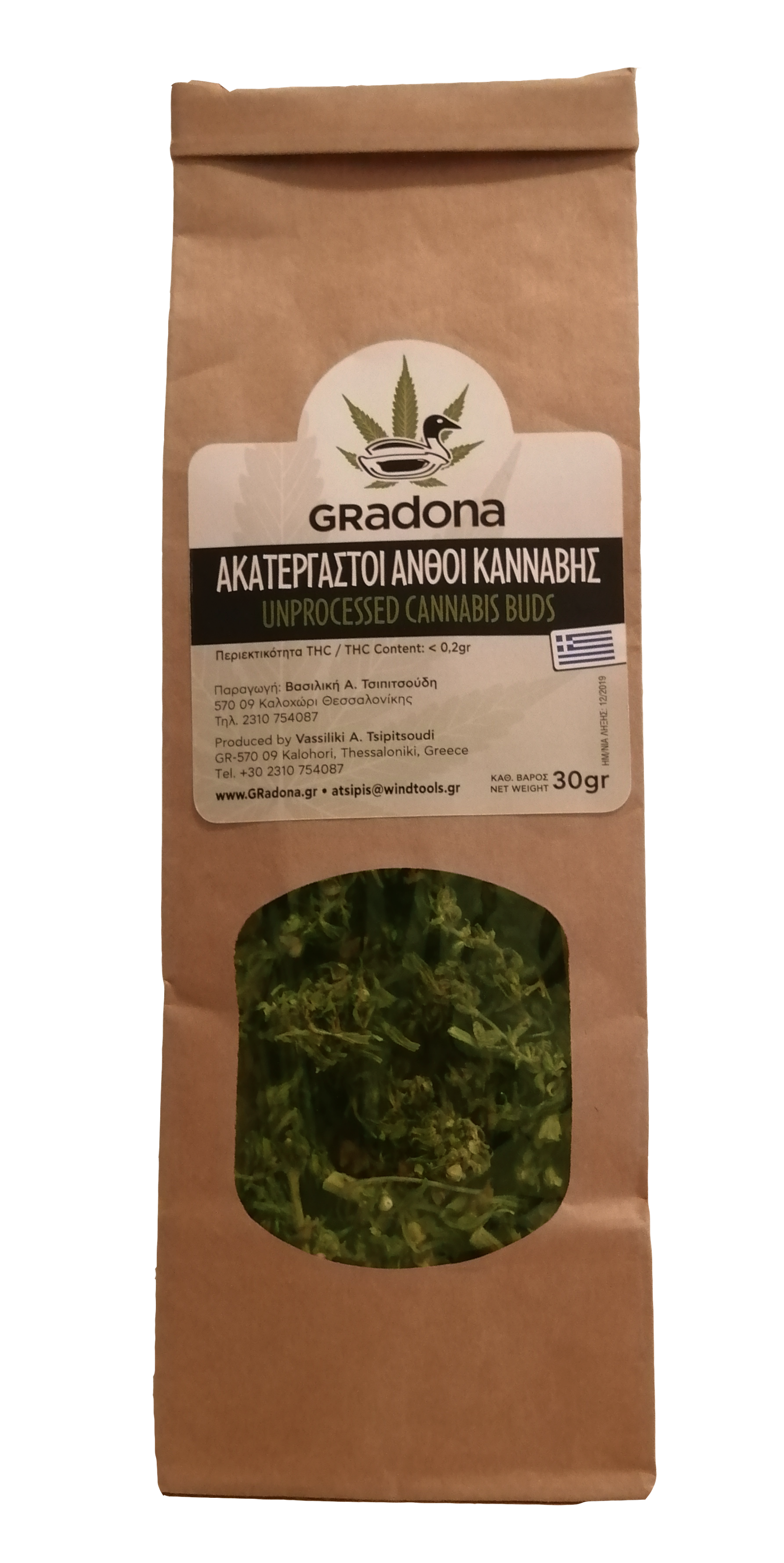 Hemp oil
High nutritional product rich in omega-3 and omega-6 fatty acids (about 80% of the net weight).
Ω-3 and Ω-6 fatty acids are the 'building materials' of our cell membranes. A diet rich in them makes the cells more resistant , which function better and result in a healthier body.

Hemp Flour
Hemp flour is a rich source of protein 30%, gluten-free and rich in dietary fiber (containing more than 40% insoluble fiber essential for good digestive function).
Rice Flour
Gradona rice flour is of high nutritional value. It has normal protein content, as well as dietary fiber necessary for the proper functioning of the gastrointestinal tract.
Gradona rice flour is a rich source of vitamin B6. The latter plays an active role in the transport of amino acids during the formation of proteins and in the synthesis and function of hemoglobin and red blood cells.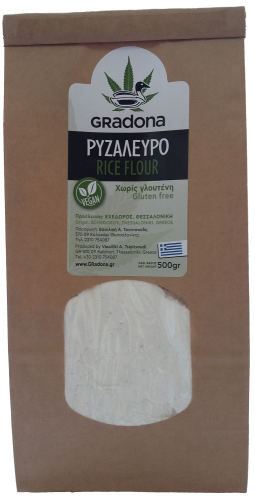 Ρύζι Καρναρόλι
Kalochori, Thessaloniki has an altitude difference of 1 meter below the sea level. As a result, our soils have high salinity compared to others. Trying to turn this on our advantage, we chose the Carnaroli variety, which in our soils has almost 90% starch content.
Next to Thermaic gulf, in the fertile lands of Kalochori, our family has been cultivating rice for 25 years. We are producing safe and quality products.
All cultivated lands have some specific features. The altitude difference of 1m below the sea level results in  high soil salinity.
Under the given conditions we have, after constant research, turned to a variety of rice that is favored by the soil characteristics of the region, the Italian Carnaroli (King of Rice).
With this variety we achieved a 90% starch content in the grain, meeting the nutritional requirements of the modern consumer for a high nutritional value product.
Our efforts have not stopped here, but our continued research in permaculture in order to improve soil and preserve biodiversity has made us turn to hemp cultivation.
This has given us the incentive to set up Gradona to offer the consumer safe, tasty and healthy products that we are glad to present to you on our site.